THIS JUST IN... Raven thinks she looked better with a little bit of weight on her....
She doesn't like all the attention she's been getting...
Really Raven..... Really!!!???
GIRL STOP!!!!!!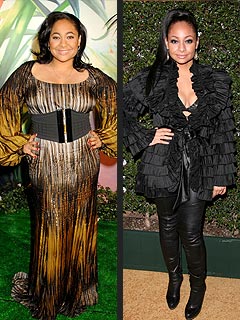 Is she serious??? Has she seen herself???? Maybe she's not used to all the attention.. Who knows...
but Hunnie.... You look Pretty Damn Fabulous if you ask me!!!
There's my two cents....
WORK BITCH!!! WORK!!!!!!!